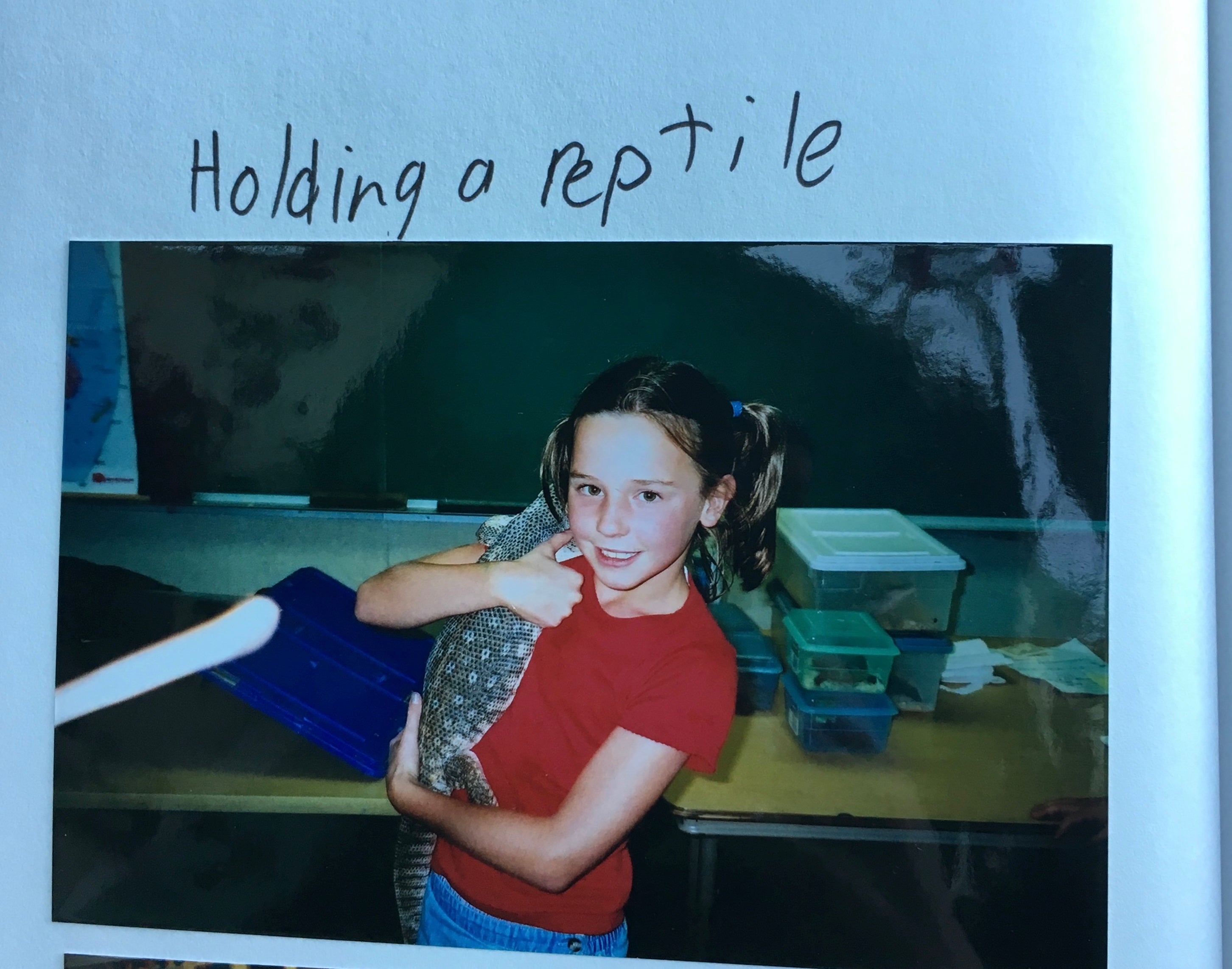 The scent of ripe persimmons and wet hay. An old gymnasium floor with countless layers of wax. Dry mountain air and pine needles in the dust and sun. Jasmine and calla lily and gardenia on a cool evening. Rubbing alcohol and the hum of fluorescent bulbs overhead. Green Palmolive dish soap suds and coarse gears of a paper towel dispenser. Shampooed hair French braided early in the morning quiet. Rotting leaves, orange slices, sprinklers on grass fields. Worn leather seats and department store perfume. Chlorine, sunscreen and barbecue smoke. Distanced whistling and humming on the sidewalk, a jingle of keys and shutting of a car door. Harmonies reverberating off walls, in a room full of risers. Worn in Danskos on a linoleum floor, accompanied by never ceasing drones, beeps, whirs, and whooshes...
These distinct smells and sounds compose memories that represent my life thus far: time spent with biological and chosen family in familiar places on the west coast, on gym courts and fields playing volleyball and soccer, at bedsides providing nursing care, singing for those who are ill or dying or practicing in rehearsal spaces both humble and impressive.
I am a person whose identity rests in "nurse," "daughter," "partner" and "friend to most," "choir member" and "teammate," and descriptors that reflect values of loyalty, kindness, fairness, and determination.  I am smiley and usually generous, and very easily moved (tears flow quick and easy). Since I was small, I have had caregiving tendencies, having once dreamt of becoming a veterinarian, always feeling worry for and responsibility to the living things around me, also feeling an intense commitment to following rules and trying to do what is right, sometimes to a fault. I was quiet and a bit of an old soul that blended in enough, could empathize easily and was polite enough to be well-liked. Surrounded by others, I sometimes felt isolated but I never imagined or felt it was depression or anxiety manifesting. 
I was quiet and a bit of an old soul that blended in enough, could empathize easily and was polite enough to be well-liked.
Tweet
A myriad of strange health problems arose in college that to this day I cannot fully understand or explain, even as a licensed healthcare professional. Being diagnosed with gout, Crohn's disease and probable Celiac disease in my 20s, among other odd maladies like severe headaches, dental infections, and liver and spleen issues, was impossible to fully accept and disturbing to endure as a previously "healthy" person. I spent hours in labs and doctor's offices when I probably should have been at the library or with friends. What I can make sense of now, years later, is that I got through as best I could at the time, coping with day-to-day life as a young student, combined with some unexpecteds…two car accidents that led to more doctor's appointments, two unpleasant breakups, multiple moves, and a violent campus shooting...
Particularly difficult was deciding to leave someone who I cared for, but who was not managing his own trauma and took out much on me. This choice gave me a renewed sense of strength and self-respect. I was punished for this decision, which was excruciating at times, however I felt an internal clarity and knew it was a step in the direction of choosing myself over everybody else. This is something many girls and women who have been raised in the stringent expectations of the gender binary have had to grapple with. "Care for others first and foremost. Don't be too needy." I held anger towards myself for too long after this, for accepting and excusing mistreatment, but have since found some form of acceptance. I look back and see how anxiety informed most of my romantic and platonic relationships and understand that the pit-in-stomach feeling was often me holding onto things that were not mine to hold.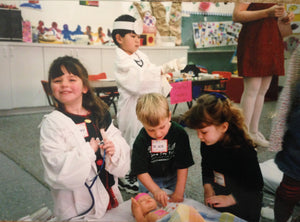 As I started my nursing career on a progressive care (also known as step-down from intensive care) floor, I felt as though I was welcomed into the fold: hospital workers that rise early before daylight with lunch totes in hand, to trudge into a 12 hour shift to collaboratively and compassionately keep patients alive and on the path to recovery of body, mind and spirit. I was fortunate to have competent, empathetic, and authentic preceptors and managers in a pro-learning environment. They believed in days off, taking scheduled breaks on shift, parental leave and being proactive instead of reactive. My time with them was immensely formative and although brief, is something I could never regret. Unfortunately, the prior almost 10 years of "go go go" and unresolved trauma caught up with me as I tried to understand cardiac rhythm strips and end stage heart failure, among other fascinating and challenging subjects and skills. One shift I was preparing an IV line (a menial task we do every day multiple times a day) and my brain and my fingers would not listen to one another. I recall it taking at least three tries to complete. Sleeping solidly before shifts was increasingly difficult and I felt more and more responsibility for even the smallest of details. It took me longer and longer to complete tasks that should be and had been simple. I was met with more support and more intentional guidance and training, and yet my body and brain could not recover and settle to begin again. I was unable to give the care I wanted and needed to give. This was morally distressing and led to the heartbreak of resigning from the ideal job at a well-respected hospital and coworkers and patients that I cared deeply about and had the privilege of getting to know and learn so much from. Still, again, I was met with compassion, positive regard and respect. This humbled and moved me and still brings me to tears. 
I look back and see how anxiety informed most of my romantic and platonic relationships and understand that the pit-in-stomach feeling was often me holding onto things that were not mine to hold.
Tweet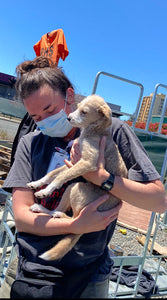 Now almost four years later, after a few month break from and much-desired return to nursing, a move back home (2 states south), a long distance sustainable partnership becoming non-distance, antidepressants for a time and much counseling, and stints in other realms of nursing outside the hospital, in schools and people's homes, and now in a public health clinic, I feel grounded for the first time in a long time, and can look back with immense gratitude to the people, most of them women, who showed up for me and never made me feel ashamed or unreasonable in my struggles. While my inner critic was doing an Oscar worthy job at stoking feelings of inadequacy and failure, I was reminded that turning inward and becoming smaller would be a disservice to myself and others. Leah, Eileen, Monica, and team, George, Eric, Ashlynn, Catherine, Haley, and Kathy, and all others who stood or sat bedside me on this particularly difficult leg of my journey, I tear up as I say a thousand thanks could never be enough. 
My deepest hope is that the increased clarity on the disparities of our one world, brought into glaring focus from the pandemic, will help us seek the teachers (human, plant and animal) who have been there all along, preaching the interconnectedness of us all. May we realize the necessity to reimagine and rebuild our often unnatural and exploitative systems that do not value life, time, energy or sacredness. May we be moved to both intend and impact, to heal and recover, for the sake of the collective good on Earth, the place to which we all belong. 
Thank you for reading this story from the Belong Collection. Our affirmation candles serve as a physical reminder to embrace your power.
We donate 10% of revenues from our Belonging affirmation candle to The Downtown Women's Center.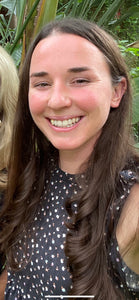 About Mallory
Mallory currently works with Oakland's unhoused residents as a registered nurse and enjoys working and living in the Bay Area. 
Mantras and Affirmations
"The sun will rise and we will try again."  
"The novice says to the master, 'What does one do before enlightenment?'
'Chop wood. Carry water,' replies the master.
The novice asks, 'What, then, does one do after enlightenment?'
'Chop wood. Carry water.'
Shoutouts
Being Mortal by Atul Gawande
Braiding Sweetgrass by Robin Wall Kimmerer
California Healthcare Homes: Community Health Clinics (Lifelong Medical Care, La Clínica de la Raza, among others) 
Daytripper by Fábio Moon and Gabriel Bá
"Every Feeling on a Loop" album, Josiah Johnson
Half the Sky by Nicholas D. Kristof and Sheryl WuDunn 
Letter to my Daughter by Maya Angelou
Real Rent Duwamish, Seattle, WA
Sogorea Te' Land Trust, Oakland, CA 
The photographs of Dorothea Lange
The photographs of William Eggleston
True Love: A Practice for Awakening the Heart, Thich Nhat Hanh